Storm Spit Fire Bowling Balls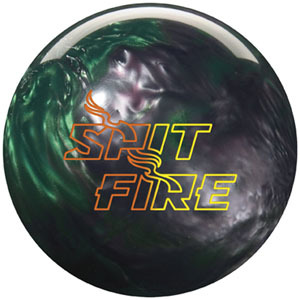 Currently Not Available
Spit Fire Specs
Fragrance:
Apple Cinnamon
This product (#4651) is not available.
Similar Products
Storm
Super Natural
$104.99
Perfect Scale®: 145.9
Track
300C Solid
$93.99
Perfect Scale®: 155.44
Track
300A
$92.99
Perfect Scale®: 157.5
It's all about performance. With an improved & inverted Twin-V weight block, the new SPIT FIRE features an oversized internal flip block that retains dynamic integrity even after drilling! Combine this technology with the proven Reactor pearl coverstock and you've got some serious horsepower.

The Perfect Scale®: Helping Bowlers Make Better Decisions. Because each manufacturer uses a different method for indicating a ball's hook potential, bowlingball.com developed a way for the consumer to compare bowling balls across all manufacturers.
See what other people are saying about the Spit Fire Bowling Balls by reading customer reviews