Storm Fired Up Bowling Balls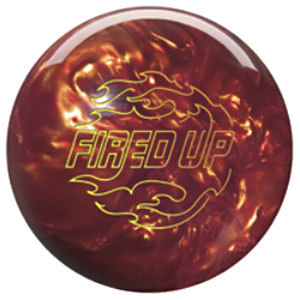 Currently Not Available
Fired Up Specs
This product (#2918) is not available.
Similar Products
Hammer
Spike Orange/Blue
$104.99
Perfect Scale®: 151.9
Storm
Super Natural
$104.99
Perfect Scale®: 145.9
Track
300C Solid
$93.99
Perfect Scale®: 155.44
As the initial release of the new Fire Line the new Fired Up will change the way you think about bowling! The searing combination of the all-new Twin-V weight block and a thick Reactor coverstock optimizes backend friction that burns through the pins. If you're looking for professional quality, with premium performance at a smokin' price, then it's time to get Fired Up!

The Perfect Scale®: Helping Bowlers Make Better Decisions. Because each manufacturer uses a different method for indicating a ball's hook potential, bowlingball.com developed a way for the consumer to compare bowling balls across all manufacturers.
See what other people are saying about the Fired Up Bowling Balls by reading customer reviews