Roto Grip Epic Odyssey Bowling Balls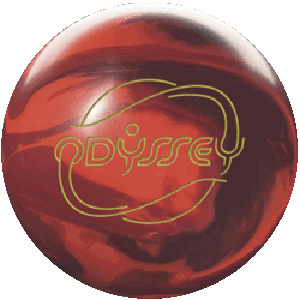 Currently Not Available
Epic Odyssey Specs
Roto Grip Product Line:
Crown
This product (#5037) is not available.
Similar Products
DV8
Misfit Pearl Neon Yellow
$82.99
Perfect Scale®: 179.4
Track
706A
$139.95
Perfect Scale®: 179.7
Ebonite
Game On

$109.99
Perfect Scale®: 179.9
The journey continues with the introduction of the Epic Odyssey. Since the inception of the Epic line in 2004, Roto Grip has been on the forefront of High Performance asymmetrical technology with the Maximus core and the Ultimate Vision line of coverstocks.

The Odyssey is a defining introduction with the quick spinning Maximus II core, and the enhanced traction Ultimate Vision solid reactive coverstock. This combination is guaranteed to provide the most versatile asymmetrical bowling ball on the market today.



The Perfect Scale®: Helping Bowlers Make Better Decisions. Because each manufacturer uses a different method for indicating a ball's hook potential, bowlingball.com developed a way for the consumer to compare bowling balls across all manufacturers.
See what other people are saying about the Epic Odyssey Bowling Balls by reading customer reviews