Quantum Navy Pro Active - bowlingball.com Exclusive Bowling Balls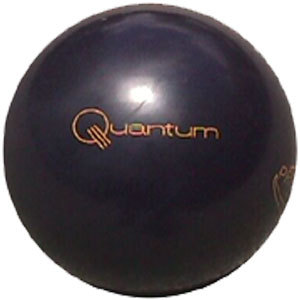 Currently Not Available
Navy Pro Active - bowlingball.com Exclusive Specs
This product (#4464) is not available.



The Navy Quantum with ProActive DTEX-1 coverstock offers a higher hook potential than Reactive but with a more skid/snap arc than MTX ProActive. As with all ProActive ball the Navy Quantum is more resistant to tracking than Reactive urethane.

With the arrival of the Navy Quantum with ProActive DTX-1 coverstock, we have completed the introduction of the first generation of ProActive coverstocks. ProActive technology increases the traction in oil, while decreasing the over-reaction off of the driest boards on the lane. The result is a progressively more even reaction and increasing hook potentials as we move from Reactive coverstocks through the DTX-MTX-ETX- ProActive series.

The Perfect Scale®: Helping Bowlers Make Better Decisions. Because each manufacturer uses a different method for indicating a ball's hook potential, bowlingball.com developed a way for the consumer to compare bowling balls across all manufacturers.
See what other people are saying about the Navy Pro Active - bowlingball.com Exclusive Bowling Balls by reading customer reviews