Quantum Violet Hook - bowlingball.com Exclusive Bowling Balls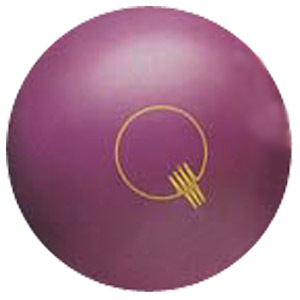 Currently Not Available
Violet Hook - bowlingball.com Exclusive Specs
This product (#3095) is not available.


The Violet Quantum Hook features an all new Quantum core and the same aggressive coverstock. This striking combination produces a very controllable roll with an aggressive yet smooth back end. This should be in every serious bowlers arsenal.

The Quantum Violet Hook is a bowlingball.com Exclusive. We have brought back numerous Quantum s over the years and now we are bringing back one of the most popular Quantum's ever!

Introducing the Violet Hook Quantum. The Violet is a 3-component, CAD optimized design, with a 2-part compound core, surrounded by the Quantum highly reactive coverstock. The Violet produces an early change in direction, a strong backend, and maximum hooking action.

The Violet Hook Quantum is the most reactive Quantum yet. Designed for maximum hooking action, an early roll, and strong backend, the Violet Hook Quantum will change direction and hook when other balls continue to skid. Heavily oiled conditions are more easily conquered with the Violet Hook Quantum.

The Perfect Scale®: Helping Bowlers Make Better Decisions. Because each manufacturer uses a different method for indicating a ball's hook potential, bowlingball.com developed a way for the consumer to compare bowling balls across all manufacturers.
See what other people are saying about the Violet Hook - bowlingball.com Exclusive Bowling Balls by reading customer reviews