Pyramid Path Blue/Black/White Unique Color Mix Bowling Balls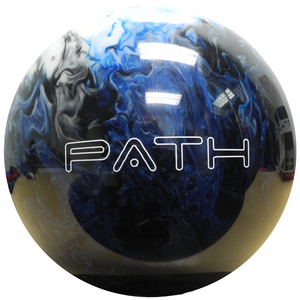 Path Blue/Black/White Unique Color Mix Specs
Color(s):
Blue,Black,White
This product is a color blem ONLY and is a FIRST quality bowling ball in every other way, there are no performance/quality issues with these bowling balls. All of these bowling balls have varying mixtures of Blue, Black and White.

Bowling balls may not be returned for different color combination.
Compare to our Pyramid Blue/Black/White
Pyramid Bowling emerges on to the market bringing high quality bowling products at affordable prices.
The Pyramid Path offers bowlers:
Great Looks at Affordable Prices
Perfect for all ages and skill levels
Pyramid Quality
Be the first to own the Pyramid Path Blue/Black/White.
See what other people are saying about the Path Blue/Black/White Unique Color Mix Bowling Balls by reading customer reviews