OTB POW-MIA Bowling Balls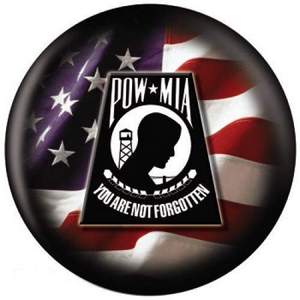 POW-MIA Specs
Color(s):
Red,Blue,White,Black
POW-MIA bowling ball featuring the famous Flag American heroes who are Prisoners of War or Missing In Action. You Are Not Forgotten.

Celebrate a loved one or honor a family member in the Military with this unique Gift.

Bowling balls with exclusive 360 degree, limited edition graphics. Two unique graphics one on each side of the ball.


The Perfect Scale®: Helping Bowlers Make Better Decisions. Because each manufacturer uses a different method for indicating a ball's hook potential, bowlingball.com developed a way for the consumer to compare bowling balls across all manufacturers.
See what other people are saying about the POW-MIA Bowling Balls by reading customer reviews