Morich Solid LevRG X Blem Bowling Balls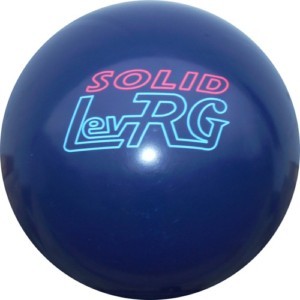 Currently Not Available
Solid LevRG X Blem Specs
Coverstock Name:
Spectrum Reactive
This product (#7518) is not available.
Similar Products
Pyramid
Dark Path Hybrid NEW ITEM
$109.99
Perfect Scale®: 204.7
900 Global
Network
$154
Perfect Scale®: 202.8
900 Global
Dirty Look 12 16 ONLY
$99.99
Perfect Scale®: 203.5
The NEW "Benchmark Ball" for the Typical House Shot:

With so much CONSISTENT, RELIABLE, and CONTROLLABLE power, Solid LevRG is destined to become the first ball out of your bag for normal league conditions as well as being an excellent choice for slower ball speed and rev dominant players on ALL conditions!

---
Blems are seconds due to a cosmetic blemish, but the specifications fall out of the 2-4" & 2-4 oz. range. There are a couple of areas that the ball would not meet some first quality manufacturing specifications (i.e. core chip or engraving error). Blems will have an X stamped by the serial number. The label on the box is stamped X-Blem.
NOTE: Due to the limited availability of Blems, X-Outs, and Seconds pin placement and top weight are not guaranteed.

The Perfect Scale®: Helping Bowlers Make Better Decisions. Because each manufacturer uses a different method for indicating a ball's hook potential, bowlingball.com developed a way for the consumer to compare bowling balls across all manufacturers.
See what other people are saying about the Solid LevRG X Blem Bowling Balls by reading customer reviews