Morich Ntense LevRG Bowling Balls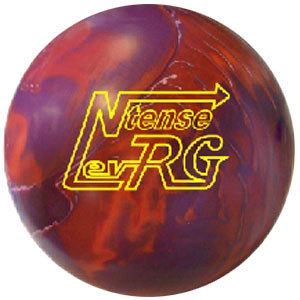 Currently Not Available
Ntense LevRG Specs
Coverstock Name:
RDX Textured Pearl Reactive
This product (#6438) is not available.
Similar Products
AMF 300
OMG! Pearl 12 ONLY

$104.99
Perfect Scale®: 209.9
Motiv
Primal Rage
$146.99
Perfect Scale®: 209.7
Motiv
Sigma Sting
$139.99
Perfect Scale®: 211.4
With the fastest revving, most asymmetrically powerful core design ever produced and the new extremely aggressive, yet versatile RDX Textured Pearl Reactive cover, 'Ntense LevRG is the ideal ball choice for bowlers seeking a backend reacting ball that can be used on medium to heavily oiled lane conditions, depending upon the surface texture of the coverstock.


The Perfect Scale®: Helping Bowlers Make Better Decisions. Because each manufacturer uses a different method for indicating a ball's hook potential, bowlingball.com developed a way for the consumer to compare bowling balls across all manufacturers.
See what other people are saying about the Ntense LevRG Bowling Balls by reading customer reviews