Morich 'N Sane LevRG Bowling Balls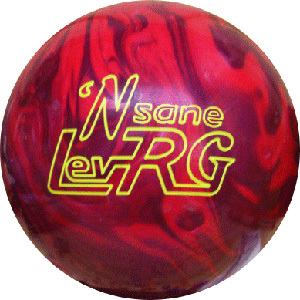 Currently Not Available
'N Sane LevRG Specs
Coverstock Name:
RDX Pearl Reactive
This product (#6023) is not available.
Similar Products
AMF 300
OMG! Pearl 12 16 ONLY

$104.99
Perfect Scale®: 209.9
Lane #1
Boom-R'ANG 15 Only

$119.99
Perfect Scale®: 209.8
Ebonite
Pursuit 15 Only COUNTDOWN DEAL

$109.95
Perfect Scale®: 208.30
Taking Angularity to an all new level by making the strongest core in history even stronger and wrapping it around our all new RDX Pearl cover, 'Nsane LevRG offers the most Radical, Dynamic, and eXplosive backend reaction ever seen in the bowling world!


The Perfect Scale®: Helping Bowlers Make Better Decisions. Because each manufacturer uses a different method for indicating a ball's hook potential, bowlingball.com developed a way for the consumer to compare bowling balls across all manufacturers.
See what other people are saying about the 'N Sane LevRG Bowling Balls by reading customer reviews