Morich Awesome Finish Bowling Balls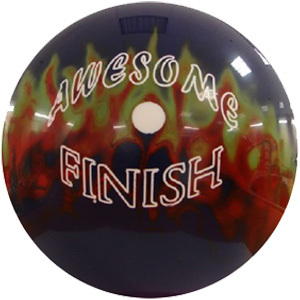 Currently Not Available
Awesome Finish Specs
Coverstock Name:
Spectrum Solid Reactive
This product (#5067) is not available.


Saving the best for last...The final ball featuring our proven Vanguard Core Technology is sure to satisfy even the most demanding player. With its super dense body and lighter weight dual caps, AWESOME FINISH provides length through the front and finished stronger than any MoRich ball to date.

Please note that due to color swirls during manufacturing, actual swirl patterns and concentrations may differ from this sample.


The Perfect Scale®: Helping Bowlers Make Better Decisions. Because each manufacturer uses a different method for indicating a ball's hook potential, bowlingball.com developed a way for the consumer to compare bowling balls across all manufacturers.
See what other people are saying about the Awesome Finish Bowling Balls by reading customer reviews