Lane #1 Gemstone Silver/Garnet Bowling Balls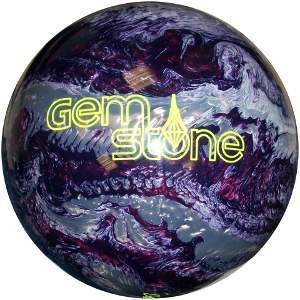 Click Below
To View



Core Image
Currently Not Available
Gemstone Silver/Garnet Specs
Coverstock Name:
Hybrid Iso Pearl Reactive
Factory Finish:
2000 Grit Abralon
Core Name:
Side Cut Patented Diamond w / Pancake Flip Top
This product (#8825) is not available.
Similar Products
Brunswick
BVP Sidewinder w/ No Particle

$69.99
Perfect Scale®: 165.4
Ebonite
Smash Time

$95.99
Perfect Scale®: 165.6
Motiv
Tank
$124.99
Perfect Scale®: 163.8
Lane #1's treasure chest has washed ashore, bringing you high performance at an affordable mid price! Let the richness of silver and garnet pave your way to success!

With its high performance Hybrid Iso pearl coverstock, the sparkling Silver/Scarlet Gemstone Buzzsaw shines on all medium conditions.

Put this beauty of a gem in your hands and watch your score sheet fill with strikes..!!

The Perfect Scale®: Helping Bowlers Make Better Decisions. Because each manufacturer uses a different method for indicating a ball's hook potential, bowlingball.com developed a way for the consumer to compare bowling balls across all manufacturers.
See what other people are saying about the Gemstone Silver/Garnet Bowling Balls by reading customer reviews