Lane #1 Time Bomb Bowling Balls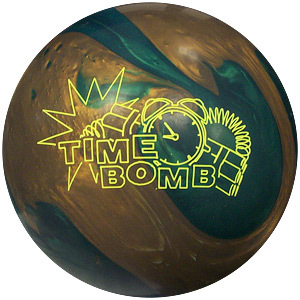 Currently Not Available
Time Bomb Specs
Coverstock Name:
Pure Explosion
Factory Finish:
2000-grit Abralon
Core Name:
Hour Glass Inverted Diamond
This product (#8740) is not available.
Similar Products
Columbia 300
Antics
$149.95
Perfect Scale®: 217.82
Columbia 300
Crazy Antics
$149.95
Perfect Scale®: 218.9
Roto Grip
Totally Defiant
$154.95
Perfect Scale®: 218.8
Lane #1's new Time Bomb is ready to explode. With our all new Hour Glass inverted diamond core, and our explosive Pure Explosion coverstock, the Time Bomb is loaded with power. Set your fingers inside to start the clock for an explosion of high scores. The clock is ticking, time is running out...the pins are ready to explode!!

P.S. Remember...Nothing cuts through pins better then a Saw!!

The Perfect Scale®: Helping Bowlers Make Better Decisions. Because each manufacturer uses a different method for indicating a ball's hook potential, bowlingball.com developed a way for the consumer to compare bowling balls across all manufacturers.
See what other people are saying about the Time Bomb Bowling Balls by reading customer reviews