Lane #1 Curve Bowling Balls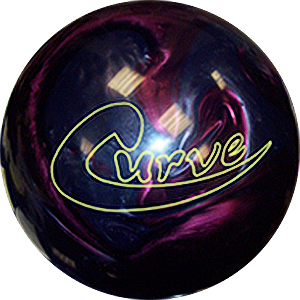 Currently Not Available
Curve Specs
Coverstock Name:
Pure Explosion 9.5 Light Load Particle
Factory Finish:
2000-grit Abralon + 2X Compound 1X Fine Polish
Core Name:
Back Cut Asymmetric Patented Diamond
This product (#7825) is not available.


This hot mamma is a beauty with all new skin and bones. The skin is a heart pumping Pure Explosion 9.5 on the Richter scale. This curvatious body is built with a strong bone structure deep within that bulges out to one side. As you roll this ball over, all you can see is the enormous backend this beauty has.

Simply put, this ball hooks the most.

P.S. Remember... Nothing cuts through pins better than a Saw!!



The Perfect Scale®: Helping Bowlers Make Better Decisions. Because each manufacturer uses a different method for indicating a ball's hook potential, bowlingball.com developed a way for the consumer to compare bowling balls across all manufacturers.
See what other people are saying about the Curve Bowling Balls by reading customer reviews