Lane #1 Gemstone Bowling Balls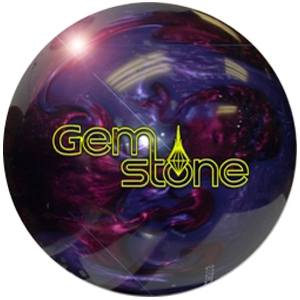 Click Below
To View



Core Image
Currently Not Available
Gemstone Specs
Coverstock Name:
Hybrid Iso Pearl Reactive
Factory Finish:
2000 Grit
Core Name:
Side Cut Patented Diamond w / Pancake Flip Top
This product (#7501) is not available.
Similar Products
Brunswick
Johnny Petraglia Vintage LT-48
$109.95
Perfect Scale®: 164.5
Ebonite
Cyclone Green/Gold/Silver
$94.99
Perfect Scale®: 167.2
Brunswick
Ringer Platinum Pearl
$99.99
Perfect Scale®: 169.9
Lane #1's treasure chest has washed ashore, bringing you high performance at an affordable mid price!

With its high performance Hybrid Iso pearl coverstock, the sparkling ruby/sapphire Gemstone Buzzsaw shines on all medium conditions.

Put this beauty of a gem in your hands and watch your score sheet fill with strikes..!!

The Perfect Scale®: Helping Bowlers Make Better Decisions. Because each manufacturer uses a different method for indicating a ball's hook potential, bowlingball.com developed a way for the consumer to compare bowling balls across all manufacturers.
See what other people are saying about the Gemstone Bowling Balls by reading customer reviews