Lane #1 The Liberator Bowling Balls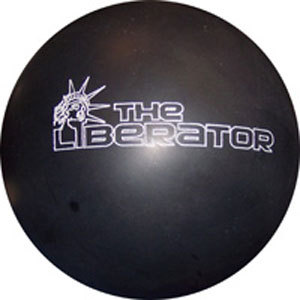 Currently Not Available
The Liberator Specs
Coverstock Name:
BUD Urethane
Factory Finish:
1000 Grit Dull
Core Name:
Patented Buzzsaw Diamond.
This product (#6161) is not available.
Similar Products
Lane #1
Chainsaw S.O.S 12 Only

$139.99
Perfect Scale®: 155.5
900 Global
Hook! Yellow/Red Solid 16 ONLY

$54.99
Perfect Scale®: 160.9
900 Global
Hook! Purple/Orange Pearl 11 16 ONLY

$69.99
Perfect Scale®: 160.9
Since 1992, LANE #1 has strived to set us apart from the other competitors by designing the highest scoring bowling balls on the market.



Starting with the invention of the extremely versatile and powerful patented Diamond Core, LANE #1 has now released over 40 pin shattering bowling balls that help eliminate bowler error and have been proven to increase your score.



Today, LANE #1 is proud to announce the release of the LIBERATOR Buzzsaw. Made from the highest quality urethane, the LIBERATOR evens out your scores on those tough, inconsistent, overreacting lane conditions.



If you're a serious or tournament bowler, now is the time to liberate yourself from reactive resin and enjoy the power and control of the new urethane Liberator Buzzsaw.

The Perfect Scale®: Helping Bowlers Make Better Decisions. Because each manufacturer uses a different method for indicating a ball's hook potential, bowlingball.com developed a way for the consumer to compare bowling balls across all manufacturers.
See what other people are saying about the The Liberator Bowling Balls by reading customer reviews