Lane #1 G-Force Super Nova Bowling Balls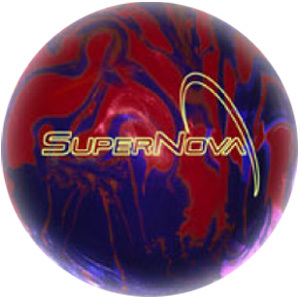 Currently Not Available
G-Force Super Nova Specs
This product (#5904) is not available.
Similar Products
Track
503A
$119.95
Perfect Scale®: 193.3
Ebonite
Source
$119.99
Perfect Scale®: 193.91
Hammer
Absolut Hook
$121.95
Perfect Scale®: 194.6
After careful and tedius testing, Lane #1, the innovator of bowling technology has created a powerful new force unmatched by the competition.

The G-Force Super Nova!

The Super Nova is a nuclear fusion of our patented Buzzsaw Diamond and W.A.S. (warped asymmetrical symmetrical) cores. This dense neutron star packs a heavy, high velocity impact with controlled continuous arc. Merciless and massive. A super force is born to collapse the pins. Thus creating a thermal-nuclear explosion of pins and scores!!
Step up your game like never before and ask yourself...

How many G's can you handle?

The Perfect Scale®: Helping Bowlers Make Better Decisions. Because each manufacturer uses a different method for indicating a ball's hook potential, bowlingball.com developed a way for the consumer to compare bowling balls across all manufacturers.
See what other people are saying about the G-Force Super Nova Bowling Balls by reading customer reviews