Hammer Jigsaw Corner X-Out Bowling Balls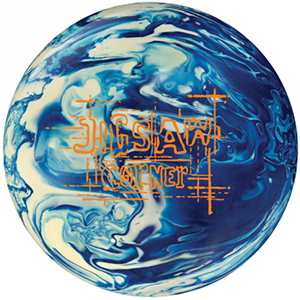 Click Below
To View



Core Image
Currently Not Available
Jigsaw Corner X-Out Specs
Breakpoint Shape:
Medium Length w / Quick Friction Backend
Coverstock Name:
Quick Corner 5 / 4
Factory Finish:
500 / 4000 Abralon Sanded
Core Name:
High Mass Bias Jigsaw Core
This product (#8795) is not available.
Similar Products
Hammer
Black Widow Assassin
$134.95
Perfect Scale®: 208.9
Ebonite
Challenge 15 Only
$159.99
Perfect Scale®: 206.5
Pyramid
Dark Path Hybrid NEW ITEM
$109.99
Perfect Scale®: 204.7
Bring it back from anywhere with the new Jigsaw Corner. With the new Quick Corner 5/4 coverstock, the Jigsaw Corner is never too far from destroying the pocket. It's your choice now; let go of the mistakes you've made in the past and send the Jigsaw Corner to the edge of no return.

---
What is an X-Out?
An X-Out is the same ball with color pattern issues. Balls look great though. An X-Out has the following:


Same core


Same reaction


Same coverstock


Same warranty


IT IS ALSO USBC APPROVED
A Hammer product can classify as an X-Out for any of the following reasons:


Unique Pin/CG Placement, Top Weight, and Mass Bias Location


Small Pitting in the Coverstock


Discoloration


All Hammer X-Outs come with the same manufacturers warranty as first quality balls.
NOTE: Due to the limited availability of Blems, X-Outs, and Seconds pin placement and top weight are not guaranteed.

The Perfect Scale®: Helping Bowlers Make Better Decisions. Because each manufacturer uses a different method for indicating a ball's hook potential, bowlingball.com developed a way for the consumer to compare bowling balls across all manufacturers.
See what other people are saying about the Jigsaw Corner X-Out Bowling Balls by reading customer reviews