Hammer Midnight Vibe Bowling Balls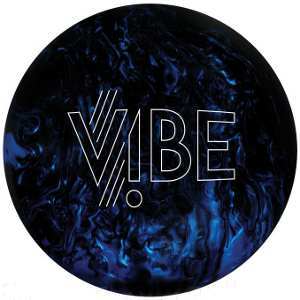 Click Below
To View



Core Image
Currently Not Available
Midnight Vibe Specs
Breakpoint Shape:
Deadly Backend Move
Coverstock Name:
Shredder Reactive Pearl
Factory Finish:
Hammer Finish 1 with Ebonite Factory Finish Polish
Core Name:
Vibe Series Core
Other Styles
This product (#8420) is not available.
Similar Products
Hammer
Blue Hammer

$89.99
Perfect Scale®: 124.1
Storm
Natural Pearl

$99.99
Perfect Scale®: 125.5
Storm
Tropical Breeze Pearl Pink/Purple

$82.99
Perfect Scale®: 118.5
The Hammer Vibe series is one of the most successful mid-performance lines in bowling history, and their ready to take it up a notch with the Midnight Vibe!



Proven Vibe Series Core? Check. Shredder Reactive Pearl Coverstock? Check. Perfect backend reaction for medium-dry conditions? Check!



Get your Vibe on!

The Perfect Scale®: Helping Bowlers Make Better Decisions. Because each manufacturer uses a different method for indicating a ball's hook potential, bowlingball.com developed a way for the consumer to compare bowling balls across all manufacturers.
See what other people are saying about the Midnight Vibe Bowling Balls by reading customer reviews