Hammer Backlash Red/Purple Bowling Balls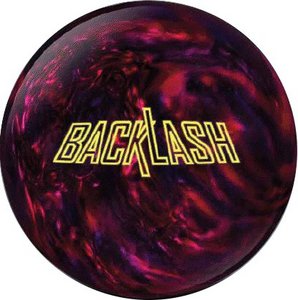 Click Below
To View



Saucer Core
Currently Not Available
Backlash Red/Purple Specs
Breakpoint Shape:
Moderate Skid / Snap
Coverstock Name:
Max-Length Reactive
Factory Finish:
2000 Grit Abralon w / Ebonite Powerhouse Factory Fi
This product (#8384) is not available.


Get ready to lash out at the competition and take control of drier conditions with the Hammer Backlash Red/Purple!

By using the proven Max-Length Reactive coverstock finished to 2000 Grit Abralon w/ Factory Finish polish, and introducing the new Saucer Core, the Backlash Blue/Silver will be all the length with moderate backend pop you need for dry conditions! If the Backlash Blue/Silver hooks a little too early, the Blue/Silver is just what you need to slash the pins!

The Perfect Scale®: Helping Bowlers Make Better Decisions. Because each manufacturer uses a different method for indicating a ball's hook potential, bowlingball.com developed a way for the consumer to compare bowling balls across all manufacturers.
See what other people are saying about the Backlash Red/Purple Bowling Balls by reading customer reviews