Hammer Black Widow Pearl Bowling Balls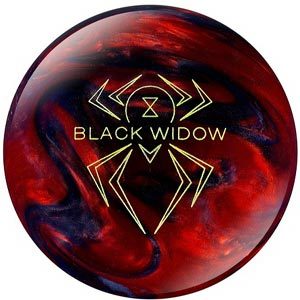 Currently Not Available
Black Widow Pearl Specs
Breakpoint Shape:
more length and more aggressive on medium oil
Coverstock Name:
Violent Reactive Pearl
Core Name:
Gas Mask core with flip block
Other Styles

This product (#5267) is not available.
Similar Products
Storm
Virtual Energy

$144.99
Perfect Scale®: 218.7
The Black Widow Pearl. First she seduces with her looks. Then she kills with her power. With a High Mass Bias core and pearlized version of the Violent Reactive coverstock, she has even more length and backend than her sister. Grab one today.


The Perfect Scale®: Helping Bowlers Make Better Decisions. Because each manufacturer uses a different method for indicating a ball's hook potential, bowlingball.com developed a way for the consumer to compare bowling balls across all manufacturers.
See what other people are saying about the Black Widow Pearl Bowling Balls by reading customer reviews