Hammer Raw Hammer Doom Bowling Balls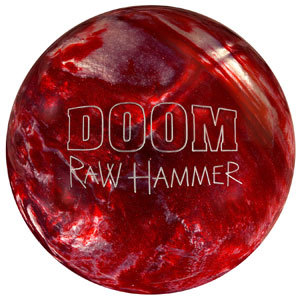 Currently Not Available
Raw Hammer Doom Specs
This product (#3873) is not available.
Similar Products
Hammer
Nail Smoke and Fire
$107.99
Perfect Scale®: 137.3
Roto Grip
Grenade

$69.99
Perfect Scale®: 131.5
Storm
Super Natural
$104.99
Perfect Scale®: 145.9
If you want aggressive skid/flip ball motion, the Raw Hammer Doom should be in your hand. Featuring enhanced Max-Flip Reactive and a new performance core, Doom provides excellent length and strong backend.

The Perfect Scale®: Helping Bowlers Make Better Decisions. Because each manufacturer uses a different method for indicating a ball's hook potential, bowlingball.com developed a way for the consumer to compare bowling balls across all manufacturers.
See what other people are saying about the Raw Hammer Doom Bowling Balls by reading customer reviews