Ebonite Hard Ball Bowling Balls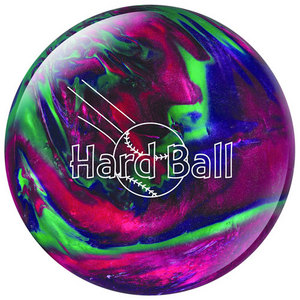 Click Below
To View


Core Image
Currently Not Available
Hard Ball Specs
Breakpoint Shape:
Long and Strong
Factory Finish:
4000 Grit Abralon
Color(s):
Green,Purple,Black
This product (#8551) is not available.
Similar Products
Storm
Natural Pearl

$99.99
Perfect Scale®: 125.5
You need more than one pitch in your arsenal to throw a perfect game. With the new Ebonite Curve Ball and Hard Ball, we've got that covered!

You want to win, and you need the right equipment in your arsenal to do so. With two of the best coverstocks in the GB cover series (10.7 and 11.7), the Hard Ball and Curve Ball pack a one-two punch the pins won't forget. If you need a smoother arc, go with the Hard Ball. If you need a more defined curve, go with the Curve Ball. Go with both and you won't go wrong.



The Perfect Scale®: Helping Bowlers Make Better Decisions. Because each manufacturer uses a different method for indicating a ball's hook potential, bowlingball.com developed a way for the consumer to compare bowling balls across all manufacturers.
See what other people are saying about the Hard Ball Bowling Balls by reading customer reviews