Ebonite Lane Breaker Bowling Balls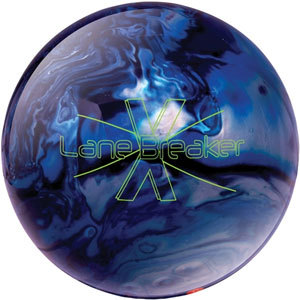 Currently Not Available
Lane Breaker Specs
Coverstock Name:
Traxion Reactive 0.48
Factory Finish:
4000 grit Abralon® w / Powerhouse Factory Finish Po
Core Name:
EMP1 Low Mass Bias Asymmetric
This product (#7141) is not available.



When looking for a great mid-price ball that has all the features bowlers are looking for, look no further than the Ebonite Lane Breaker. With the all new EMP1 core design, wrapped inside our strong Traxion Reactive .048 veneer, the Lane Breaker will be a great option for bowlers of all skill levels.

The Perfect Scale®: Helping Bowlers Make Better Decisions. Because each manufacturer uses a different method for indicating a ball's hook potential, bowlingball.com developed a way for the consumer to compare bowling balls across all manufacturers.
See what other people are saying about the Lane Breaker Bowling Balls by reading customer reviews