Ebonite No Limit Bowling Balls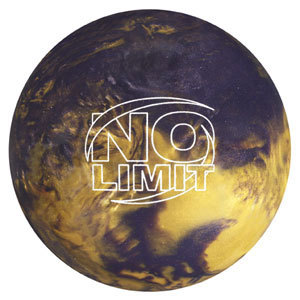 Currently Not Available
No Limit Specs
Coverstock Name:
Modified Big Bang Reactive
Core Name:
Y-Shape Asymmetric Core Design
This product (#4452) is not available.
Similar Products
Storm
Hy-Road Pearl
$119.99
Perfect Scale®: 188.6
Motiv
Venom Toxin
$113.99
Perfect Scale®: 189.9
Brunswick
Melee
$129.95
Perfect Scale®: 189.3
When you're looking to go long and strong, you can't go wrong with the No Limit. Ebonite's No Limit lays out one of the smoothest arcs you'll ever throw. The No Limit core has a Y-Shape Asymmetric core wrapped in a modified Big Bang Reactive sanded with 1000-grit Abralon, and polished with Power House Factory Finish ball polish. This ball is comparable to Hammer's Black Widow.

The Perfect Scale®: Helping Bowlers Make Better Decisions. Because each manufacturer uses a different method for indicating a ball's hook potential, bowlingball.com developed a way for the consumer to compare bowling balls across all manufacturers.
See what other people are saying about the No Limit Bowling Balls by reading customer reviews