Ebonite Nitro R Green Bowling Balls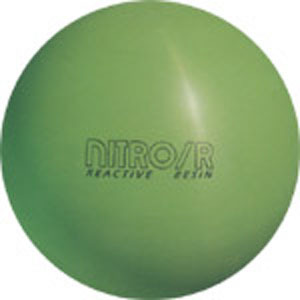 Currently Not Available
Nitro R Green Specs
This product (#3649) is not available.
Similar Products
Storm
Mix Red/Silver
$69.99
Perfect Scale®: 100.9
Brunswick
Power Groove Pink/Blue Pearl

$69.99
Perfect Scale®: 74.9
Storm
Tropical Breeze Pearl Purple/Gold/Cherry
$79.99
Perfect Scale®: 118.5
Yes, this is the original. The Nitro/R Lime Green is one of the balls that started it all. Released in the '90s this ball started an entire generation of reactive resin balls that changed the face of bowling.



The Perfect Scale®: Helping Bowlers Make Better Decisions. Because each manufacturer uses a different method for indicating a ball's hook potential, bowlingball.com developed a way for the consumer to compare bowling balls across all manufacturers.
See what other people are saying about the Nitro R Green Bowling Balls by reading customer reviews