Ebonite Black Ice Bowling Balls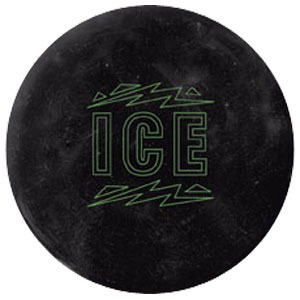 Currently Not Available
Black Ice Specs
Coverstock Name:
Trimax reactive resin
Core Name:
Stinger low flare ellipse
This product (#3112) is not available.
Similar Products
Storm
Super Natural
$104.99
Perfect Scale®: 145.9
Roto Grip
Grenade

$69.99
Perfect Scale®: 131.5
Hammer
Spike
$104.99
Perfect Scale®: 151.9
The elements of the bowling universe unite as only total opposites can. Fire shoots down the lane with deadly backend hook. Ice glides toward the pocket with smooth, continuous backend. Each as deadly as the other.



The Perfect Scale®: Helping Bowlers Make Better Decisions. Because each manufacturer uses a different method for indicating a ball's hook potential, bowlingball.com developed a way for the consumer to compare bowling balls across all manufacturers.
See what other people are saying about the Black Ice Bowling Balls by reading customer reviews