Columbia 300 OutBurst Bowling Balls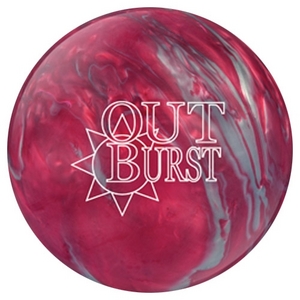 Click Below
To View



Core Image
Currently Not Available
OutBurst Specs
Breakpoint Shape:
Strong Arc
Coverstock Name:
New Era Reactive Plus
Factory Finish:
800 / 800 / 1000 / 1000 Abralon
Core Name:
Resurgence Reactive
This product (#8977) is not available.
Similar Products
Roto Grip
Shatter
$94.99
Perfect Scale®: 177.9
Roto Grip
Rumble
$94.99
Perfect Scale®: 178.2
Brunswick
Strike King Purple/Pink Pearl
$79.99
Perfect Scale®: 179.7
For those who like more performance for your money, Columbia 300 has got a deal for you - it's time for your game to have an Outburst!

A sanded, stronger version of the Burst, the Outburst will work great on higher volumes of oil, and will be versatile when modified for different styles and conditions. The Burst and the Outburst combined will give bowlers a great one-two punch.

The Perfect Scale®: Helping Bowlers Make Better Decisions. Because each manufacturer uses a different method for indicating a ball's hook potential, bowlingball.com developed a way for the consumer to compare bowling balls across all manufacturers.
See what other people are saying about the OutBurst Bowling Balls by reading customer reviews