Columbia 300 Freeze Black/Silver Bowling Balls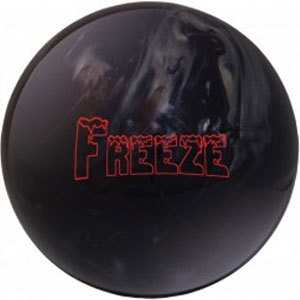 Currently Not Available
Freeze Black/Silver Specs
Breakpoint Shape:
Skid / Flip
Factory Finish:
4000 grit Abralon® w / Powerhouse Factory Finish Po
Core Name:
Modified Messenger
Color(s):
Red,Silver,Black
This product (#7193) is not available.



Columbia 300 has frozen time with its new value performance line, Freeze. An oldie, but a goodie. This ball contains a modified version of the Messenger core - arguably the most successful core in Columbia 300 history - wrapped in the NE2 shell which was featured on last year's Momentum. A 2-piece core paired with a high performance cover; you asked for it, we served it FROZEN.

The Perfect Scale®: Helping Bowlers Make Better Decisions. Because each manufacturer uses a different method for indicating a ball's hook potential, bowlingball.com developed a way for the consumer to compare bowling balls across all manufacturers.
See what other people are saying about the Freeze Black/Silver Bowling Balls by reading customer reviews