Columbia 300 Bully Bowling Balls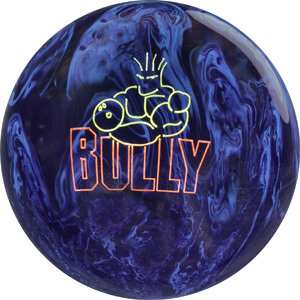 Currently Not Available
Bully Specs
This product (#2043) is not available.
Similar Products
900 Global
Jewel Purple/Pink Pearl 15 ONLY
$94.99
Perfect Scale®: 176.5
900 Global
Wisdom Red/Silver Pearl 15 ONLY
$99.99
Perfect Scale®: 176.5
Columbia 300
Benchmark

$99.95
Perfect Scale®: 176.9
Bully your competition...it'll turn 'em Black & Blue!

Partnering with BASF, we developed a custom urethane system designed specifically to fit today's challenging conditions. Columbia 300 targeted a strong hooking coverstock with a continuous backend, so M80 was developed. This revolutionary reactive formula gives the reaction of particle without particle. Columbia 300's new M80 coverstock will hook in heavy oil and create more midlane with a smooth controllable break point. Then, Columbia 300's R & D team went to work to design the new mallet core to release the power of M80.

This Bully doesn't just start a fight...it finishes it!

The Perfect Scale®: Helping Bowlers Make Better Decisions. Because each manufacturer uses a different method for indicating a ball's hook potential, bowlingball.com developed a way for the consumer to compare bowling balls across all manufacturers.
See what other people are saying about the Bully Bowling Balls by reading customer reviews