Columbia 300 Trooper Bowling Balls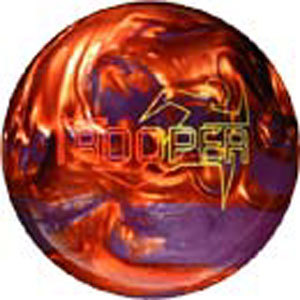 Currently Not Available
Trooper Specs
This product (#1924) is not available.
Similar Products
AMF 300
Orbit 16 Only

$49.99
Perfect Scale®: 61.0
Brunswick
Power Groove Pink/Blue Pearl

$69.99
Perfect Scale®: 74.9
Storm
Polar Ice Hybrid Black/Blue
$60.99
Perfect Scale®: 100.9
A real Trooper! Bowlers can trust the Columbia 300 Trooper to keep them out of trouble. Armed with an offset puck, high Rg and medium differential, this durable urethane performer comes to the rescue with expert timing. Pearlized and polished to slip through oil. Bold action colors reveal true character. A blast! In purple/gold sparkle with neon red/neon green logo. One tough Trooper.

The Perfect Scale®: Helping Bowlers Make Better Decisions. Because each manufacturer uses a different method for indicating a ball's hook potential, bowlingball.com developed a way for the consumer to compare bowling balls across all manufacturers.
See what other people are saying about the Trooper Bowling Balls by reading customer reviews