Brunswick Damage Bowling Balls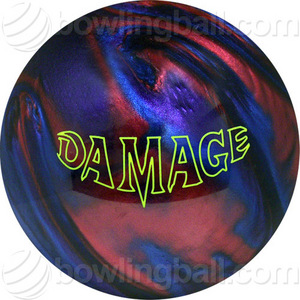 Currently Not Available
Damage Specs
Coverstock Name:
PowerKoil 18
Factory Finish:
500 Siaair Micro Pad, Rough Buff;High Gloss Finish
Mfg Part #:
60-105334-93X
Brunswick Product Line:
Advanced Performance
This product (#8941) is not available.
Similar Products
Radical
Torrid Affair 14 15 Only MEGA DEAL
$77.99
Perfect Scale®: 183.9
Radical
Grease Monkey
$104.99
Perfect Scale®: 185.9
DV8
Misfit Magenta/Yellow 16 Only

$77.99
Perfect Scale®: 182.2
With its high gloss finish, the Damage will provide excellent length with a quick response to friction at the breakpoint. The Damage is the highest rated breakpoint shape ball at the Advanced Performance price point from Brunswick and will match up on medium to dry lane conditions for a wide range of bowling styles.

The Perfect Scale®: Helping Bowlers Make Better Decisions. Because each manufacturer uses a different method for indicating a ball's hook potential, bowlingball.com developed a way for the consumer to compare bowling balls across all manufacturers.
See what other people are saying about the Damage Bowling Balls by reading customer reviews