Brunswick Avalanche Solid Bowling Balls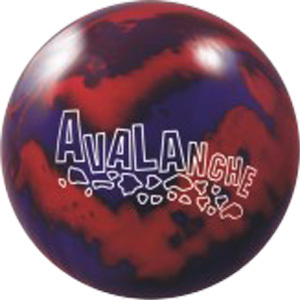 Currently Not Available
Avalanche Solid Specs
Coverstock Name:
PowrKoil 18 Reactive
Factory Finish:
Rough Buff
Brunswick Product Line:
Affordable Performance
This product (#6151) is not available.


Retro cores and strong reactive coverstocks define the new Avalanche series from Brunswick. Using proven core technology from the Teal Rhino Pro and some of Brunswick's most well know coverstocks, the Avalanche delivers unprecedented value to the bowling customer.

Core
All Avalanche balls use the acclaimed Teal Rhino Pro light bulb core. The Teal Rhino Pro light bulb core and it's Danger Zone modification have been at the heart of two of the most successful balls of all time.

Coverstock
The Avalanche Blue Solid/Red Solid uses PowerKoil 18 Reactive, probably the most successful reactive formulation in the bowling industry, to traction more in the oil and create a higher hook potential ball than the Avalanche Blue Pearl/Silver Pearl.


The Perfect Scale®: Helping Bowlers Make Better Decisions. Because each manufacturer uses a different method for indicating a ball's hook potential, bowlingball.com developed a way for the consumer to compare bowling balls across all manufacturers.
See what other people are saying about the Avalanche Solid Bowling Balls by reading customer reviews