Brunswick Red Alert Edge - International Series Bowling Balls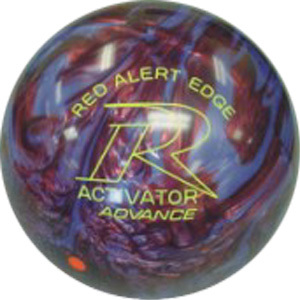 Currently Not Available
Red Alert Edge - International Series Specs
This product (#5011) is not available.
Similar Products
Hammer
Spike Orange/Blue
$104.99
Perfect Scale®: 151.9
Storm
Super Natural
$104.99
Perfect Scale®: 145.9
Track
300C Solid
$93.99
Perfect Scale®: 155.44
Brunswick's International Series has been developed specifically for Asian markets using core and coverstock systems that provide Asian bowlers with a range of equipment that matches up to typical Asian lane conditions. The looks of International Series balls are also adapted to Asian tastes making the International Series completely customized for Asian bowlers. Available only through International Distributors.


The Red Alert Edge brings a Skid / Snap reaction to the Red Alert Series. The Red Alert Edge combines design elements in a unique way that produces spectacular results. Low-RG but very angular. A High Gloss Polish surface with a high hook potential. The Red Alert Edge is an excellent match-up on all but the oiliest and driest lane conditions.

The Perfect Scale®: Helping Bowlers Make Better Decisions. Because each manufacturer uses a different method for indicating a ball's hook potential, bowlingball.com developed a way for the consumer to compare bowling balls across all manufacturers.
See what other people are saying about the Red Alert Edge - International Series Bowling Balls by reading customer reviews