AMF 300 Smoke Purple/Red Bowling Balls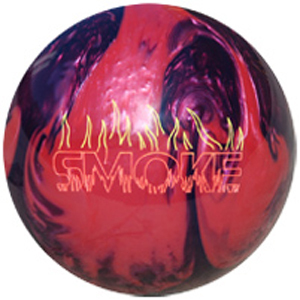 Currently Not Available
Smoke Purple/Red Specs
Coverstock Name:
F28 Reactive
Factory Finish:
600 Grit Sandpaper w / 2000 Grit Polish
Core Name:
3 Piece Pancake
This product (#7293) is not available.
Similar Products
Brunswick
Power Groove Pink/Blue Pearl

$69.99
Perfect Scale®: 74.9
AMF 300
Orbit 16 Only

$49.99
Perfect Scale®: 61.0
Storm
Mix Red/Silver
$69.99
Perfect Scale®: 100.9
Entry level never looked so hot! A great ball for beginning bowlers looking for their first taste of reactive resin, and for more experienced players bowling on burned-up conditions.

The Perfect Scale®: Helping Bowlers Make Better Decisions. Because each manufacturer uses a different method for indicating a ball's hook potential, bowlingball.com developed a way for the consumer to compare bowling balls across all manufacturers.
See what other people are saying about the Smoke Purple/Red Bowling Balls by reading customer reviews