900 Global The Eagle Bowling Balls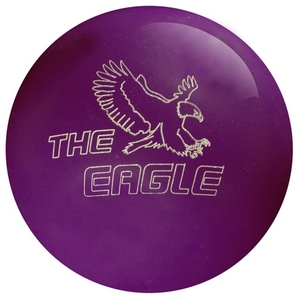 Currently Not Available
The Eagle Specs
Coverstock Name:
S70 Solid
Factory Finish:
4000 Abralon
This product (#9233) is not available.
Similar Products
Storm
Hy-Road Pearl
$119.99
Perfect Scale®: 188.6
Motiv
Venom Toxin
$113.99
Perfect Scale®: 189.9
Brunswick
Melee
$129.95
Perfect Scale®: 189.3
Are you looking for the perfect ball to use at the 2011 USBC Open Championships in Reno? Last year it was the Break Out that proved to be the solution for the challenging lane conditions at the National Bowling Stadium during the Masters and Open Championships. Both event champions used a Break Out!
This season we've duplicated that performance and gave the ball a fitting name...
THE EAGLE!
The EAGLE will utilize the same low RG Break Out core along with our top selling S70 cover that produced all of the big paydays last season.
As an extra incentive, get rewarded for throwing the Eagle! 900 Global is providing a $5,000 prize fund for the top 5 games bowled with our Eagle during the 2011 Open Championships!
Prize Fund
1st - $2,500
2nd - $1,000
3rd - $750
4th - $500
5th - $250
Global uses a numeric rating system to rate the aggressiveness of it's coverstocks. (S10 least aggressive - S90 most aggressive)
See what other people are saying about the The Eagle Bowling Balls by reading customer reviews