Brunswick Dyno Single Ball Pink Heat (Irregular) Bowling Bags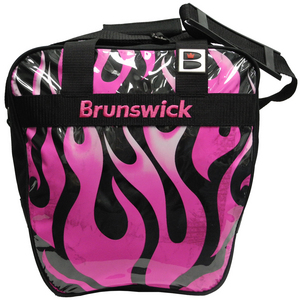 Dyno Single Ball Pink Heat (Irregular) Specs
People Who Bought Brunswick Dyno Single Ball Pink Heat (Irregular) Also Bought:
This bag is irregular. Please look closely at the product pictures. There is a light black bleed through on the pink flames. Bag is sold as/is. This is not covered under warranty.


Need a new bowling bag? Here's a great one from Brunswick! The Dyno Single has a new retro styling, like the bags from the '70s. It's the perfect bag for the casual or serious bowler.


1 ball bowling bag


Retro style


Holds up to size 8.0 shoes


Foam ball insert


Adjustable Shoulder Strap


See what other people are saying about the Dyno Single Ball Pink Heat (Irregular) Bowling Bags by reading customer reviews