bowlingball.com Disney™ Minnie Mouse Protecting Tape 30 pc Pack NEW ITEM Bowling Accessories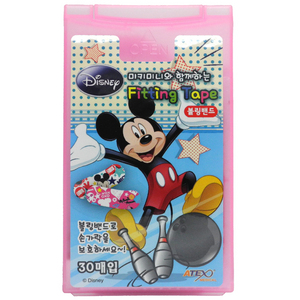 Disney™ Minnie Mouse Protecting Tape 30 pc Pack NEW ITEM Specs
Accessory Type:
Bowling Tape - Skin Protection
People Who Bought bowlingball.com Disney™ Minnie Mouse Protecting Tape 30 pc Pack NEW ITEM Also Bought:
Protect your hand in style with the bowlingball.com Exclusive Disney™ Minnie Mouse Fitting Tape!

With a smooth texture and tight weave, bowlingball.com's Disney™ fitting/protection tape is the perfect addition to any bowling bag. Forget about the hassle of measuring and cutting those old-fashioned tape rolls. These packaged pre-cut and ready to use strips are worn directly on the skin for easy application and removal.




Protect against blisters, cuts, calluses and broken fingernails.


Ease discomfort caused by existing cuts, calluses and blisters.


Clean, smooth and controlled release on every shot


Quickly and easily adjust for swelling while bowling


Ease grip tension


30 pieces of pre-cut tape included


Apply to clean, dry skin for best results.
See what other people are saying about the Disney™ Minnie Mouse Protecting Tape 30 pc Pack NEW ITEM Bowling Accessories by reading customer reviews