bowlingball.com Thumb Saver Protector Left Handed Bowling Accessories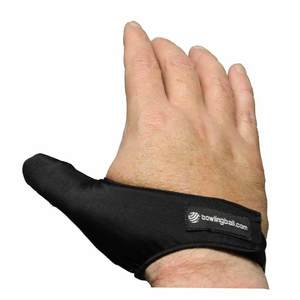 Thumb Saver Protector Left Handed Specs
Accessory Type:
Bowling Tape - Skin Protection
Bowling Hand (Gloves):
Left
People Who Bought bowlingball.com Thumb Saver Protector Left Handed Also Bought:
Help protect your thumb with bowlingball.com's all new Thumb Protector!




Left Hand Only


Provides additional comfort and protection for your thumb. Helps prevent and protect from blisters and calluses.


Unique material reduces friction allowing for a smoother release while reducing swelling of the thumb during bowling.


Textured tip to provide extra gripping power.


One size fits most.


See what other people are saying about the Thumb Saver Protector Left Handed Bowling Accessories by reading customer reviews