Storm Gadget Charcoal Left Handed Bowling Accessories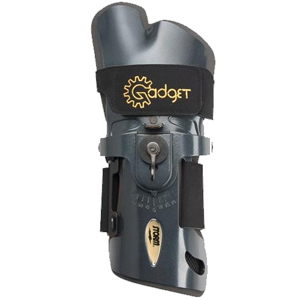 Gadget Charcoal Left Handed Specs
Accessory Type:
Wrist Supports
Bowling Hand (Gloves):
Left
The Storm Gadget makes adjustments a snap! This innovative design with fine tuning adjustment dial lets you make incremental changes in seconds with the ease of your free hand. This allows you to modify your rev rate and/or axis rotation in no time! The three part padded system quickly wicks moisture from your hand to the pad. Comfortable to wear for a quick game or an all day competition, the replaceable pads and adjustable wrist strap increase the longevity of your investment.


This product is for Left Handed bowlers


Click here for instructions on how to use the Storm Gadget!
Click here for the Storm Wrist Support Sizing Guide!
See what other people are saying about the Gadget Charcoal Left Handed Bowling Accessories by reading customer reviews