Moro Pro Release Extended Left Handed Bowling Accessories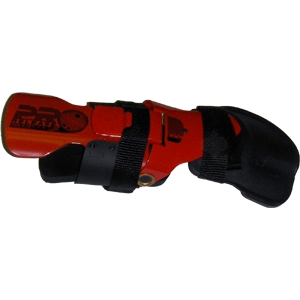 Pro Release Extended Left Handed Specs
Accessory Type:
Wrist Supports
Bowling Hand (Gloves):
Left
Pro Release lets you make the choice. The same release each and every time.



Set release position for the desired combination of roll, spin, and amount of lift by adjusting the up/down axis (lift) and or the left/right axis (roll, spin) for a controlled, consistent release that makes the ball react the way you want for more strikes and spares.


Pro Release stays in the position you set.


The locking device locks without slipping, yet your release position can be readjusted in either axis in a second.


Pro Release wrist supports are very comfortable and effective.


- Medium/Large fits most men.


- Small/Medium fits most women and juniors.


See what other people are saying about the Pro Release Extended Left Handed Bowling Accessories by reading customer reviews