Linds VHS Replacement Large D Inserts Individual Pack Bowling Accessories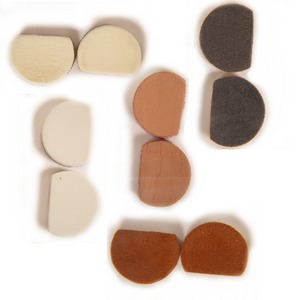 VHS Replacement Large D Inserts Individual Pack Specs
Accessory Type:
Shoe Accessories
Shoe Accessory Type:
Replacement Soles
People Who Bought Linds VHS Replacement Large D Inserts Individual Pack Also Bought:
Get the perfect amount of slide no matter where you bowl!

Each Individual Pack contains TWO (2) D Inserts.



Large D Inserts fits Men sizes 7 and above, Ladies sizes 10 and above


Small D Inserts fits Men sizes 5 to 6.5, Ladies 4 to 9.5


These replacement inserts are for use with Linds Exxxtra 2 and CPV bowling shoes.
Can be used on right or left handed shoes.
See what other people are saying about the VHS Replacement Large D Inserts Individual Pack Bowling Accessories by reading customer reviews