Ebonite Ultra Grip Hand Conditioner Bowling Accessories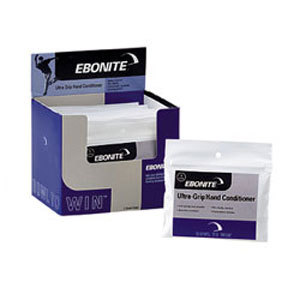 Ultra Grip Hand Conditioner Specs
Accessory Type:
Grip Sacks and More
People Who Bought Ebonite Ultra Grip Hand Conditioner Also Bought:
Step up on the approach with confidence. Take a deep breath. Visualize the ball going down the lane and hitting the pins. Know that you've got the grip control that will allow you to make your best delivery. And bowl to win!

Great for moist hands.



Keeps your hands free from perspiration without the sticky residue.


Keeps hands dry


Easy release and better control


Less friction


Reusable carry pouch


Save money and buy in bulk! CLICK HERE
See what other people are saying about the Ultra Grip Hand Conditioner Bowling Accessories by reading customer reviews