Ebonite Perfect Patch Bowling Accessories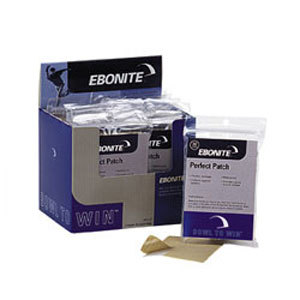 Perfect Patch Specs
Accessory Type:
Bowling Tape - Skin Protection
People Who Bought Ebonite Perfect Patch Also Bought:
Provides a clean thumb release.

The more you bowl, the more you realize you need more than just a great ball. Ebonite is the leader in bowling balls, so it makes sense that Ebonite has the highest quality products associated with bowling. It's as if all Ebonite products magically work together to improve your game.



Flexible bandage protects thumb from abrasions


Protects against blisters


Waterproof


Provides quick thumb release


10 Pieces included in every pack


Entire box not included. The price is for 1 pack of 10 Perfect Patches


See what other people are saying about the Perfect Patch Bowling Accessories by reading customer reviews