Ebonite Protecting Tape Bowling Accessories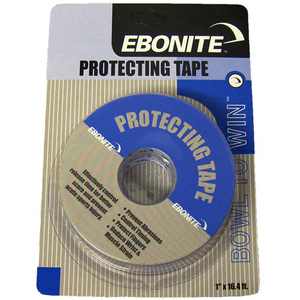 Protecting Tape Specs
Accessory Type:
Bowling Tape - Skin Protection
People Who Bought Ebonite Protecting Tape Also Bought:
Effectively control release time for better score and prevent acute sports injury.


Step up on the approach with confidence. Take a deep breath. Visualize the ball going down the lane and hitting the pins. Know that you've got the grip control that will allow you to make your best delivery. And bowl to win!
Apply to clean, dry skin for a better fit in finger and thumb holes and protection against blisters, cuts, calluses and broken fingernails.


Trims easily to necessary size

Roll measures 1" x 16.4 ft.

Note: Price is per roll.
See what other people are saying about the Protecting Tape Bowling Accessories by reading customer reviews