Ebonite Powerhouse Premium 3/4" Black Tape 30 Pack Bowling Accessories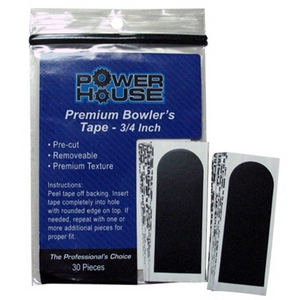 Powerhouse Premium 3/4" Black Tape 30 Pack Specs
Accessory Type:
Bowling Tape
People Who Bought Ebonite Powerhouse Premium 3/4" Black Tape 30 Pack Also Bought:
EBONITE POWERHOUSE PREMIUM BLACK 3/4"" TAPE-30 PIECE PACKAGE



Consistent Thickness and Texture


Pieces are pre-cut and ready to be used.


Smooth Feel for the Perfect Fit


Very easy to apply and easily removed.


Excellent adherence.


Leaves no residue.


See what other people are saying about the Powerhouse Premium 3/4" Black Tape 30 Pack Bowling Accessories by reading customer reviews