Dexter SST 8 Traction Sole Gray (T3) Bowling Accessories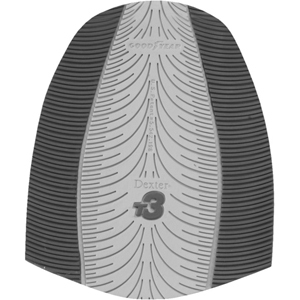 Currently Not Available
SST 8 Traction Sole Gray (T3) Specs
Accessory Type:
Shoe Accessories
Shoe Accessory Type:
Traction Soles
This product (#9053) is not available.
Similar Products
People Who Bought Dexter SST 8 Traction Sole Gray (T3) Also Bought:
These traction soles were introduced on Dexter's SST 8.




T3: Ribbed rubber traction design for standard slip resistance (standard traction)


Sizing:
Small:
Women's 5-12 & Men's 6.5-8.5
Large:
Men's 9-15
Traction soles are not intended to be substituted for slide soles.
See what other people are saying about the SST 8 Traction Sole Gray (T3) Bowling Accessories by reading customer reviews