Brunswick Brunspro White (T5) Traction Sole Bowling Accessories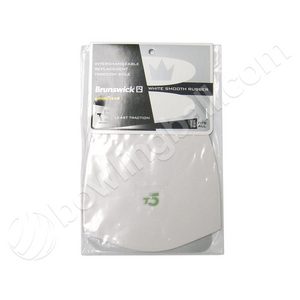 Brunspro White (T5) Traction Sole Specs
Accessory Type:
Shoe Accessories
Shoe Accessory Type:
Replacement Soles
These traction soles for use on the pushoff foot of Brunswick Brunspro or Dexter SST 8 Shoes.




T5: Smooth rubber texture design for least slip resistance to allow for "shuffling" (least traction)


CUT TO FIT
Traction soles are sold in men's size 15 so they may be customized to fit men's sizes 6.5-12/13/14/15 and women's sizes 5-10/11.

Traction soles are not intended to be substituted for slide soles.
See what other people are saying about the Brunspro White (T5) Traction Sole Bowling Accessories by reading customer reviews