3G Bowling Adjust-A-Heel Bowling Accessories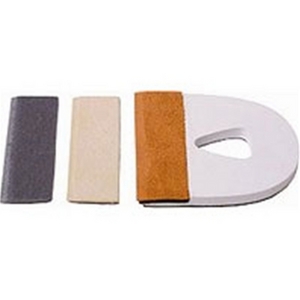 Adjust-A-Heel Specs
Accessory Type:
Shoe Accessories
Shoe Accessory Type:
Replacement Heels
Color(s):
Orange,Yellow,White,Grey
People Who Bought 3G Bowling Adjust-A-Heel Also Bought:
Adjust your slide to fit your game with the 3G Adjust-A-Heel! The Adjust-A-Heel option has a rubber heel base with 3 slide inserts that are attached with Velcro.

The inserts come in Felt (gray), Deer Skin (cream) and Back Skin (orange). This heel option gives you even more versatility in adjusting to various lane conditions.



M fits 6 - 8


L fits 8.5 - 11


XL fits 11.5 - 13
See what other people are saying about the Adjust-A-Heel Bowling Accessories by reading customer reviews