Layout 2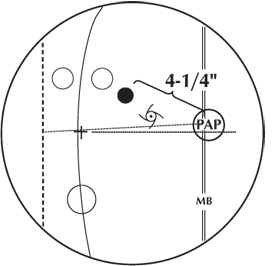 Locate the mass bias and mark it with "MB"
Place the major pin 4-¼" from the player's PAP and locate the mass bias (MB) along the player's PAL
This layout will most often require an extra hole, so place this hole on the PAP and remove excess side weight to "0".
This layout works well to produce medium length and heavy midlane roll. Usually works well on medium to heavy oil, especially longer oil patterns.